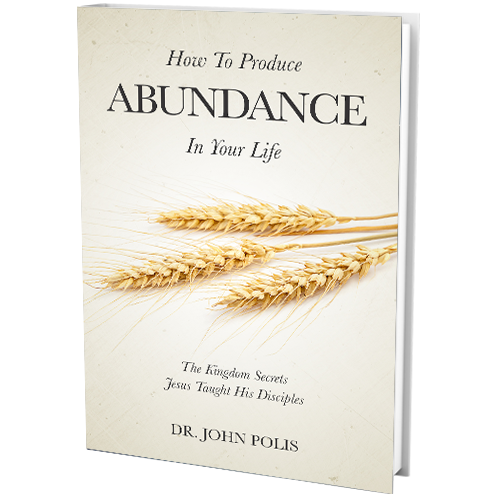 How To Produce Abundance In Your Life
Regular price $ 10.00 Sale
THIS BOOK IS ALSO AVAILABLE ON AMAZON PAPERBACK  OR KINDLE
I loved reading Apostle John Polis' book on Abundance. God has given me such a burden for the Body of Christ to be out of debt and financially blessed This book, I believe, is a great tool for us to use in seeing it come to pass.
One of my favorite lines from the book is "you must weed your own garden to produce greater abundance." So many people blame others for their financial problems, when it has been in their control (and in their mouth) the whole time. I encourage everyone to read this great yet simple book
Joan Hunter
President Joan Hunter Ministries I Author
If living an abundant and productive life is something you have desired or wanted to understand more clearly, this book is a must have addition to your library, If I had read a book like this one thirty years ago, I would have entered a truly complete and successful realm of living much more quickly. How to Produce I Abundance in Your Life is artfully simple. I believe John Polis has given us a book that goes beyond the normal, preconceived ideas of this misunderstood principle to shine tremendous light on the true meaning of abundance.
Patrick Ondrey
Pastor I The Winner s Circle Church I Houston, Texas
Motivational Speaker I Patrick Ondrey International
Out of a life dedicated to learning and living the Word of God, Dr. John Polis shares the wealth of a time-tested God-given process of physical and spiritual fruitfulness and productivity Each chapter and study guide builds on the basis that "man does not live by bread alone, but on every word that comes from the mouth of God" (Matthew 4-4)
This easy-to-read book offers a well-defined balance of theory and application and is a must read for every Christian of every age and stage
Dr. Pat Polis
Hillcrest Church I Knoxville Tennessee